I worked with Attraction Agency for this project. We had to create all photos and videos content for Foot Locker's Instagram about all the events that were organized or in partnership with Foot Locker around the NBA game in Paris and for the program with their influencers for the week-end.
Chinatown Market organized in collaboration with Puma a tee customization workshop with Terry Rozier the NBA player from the  Charlotte Hornets as a guest. The influencers had a full hour to customize their tees. We had to do the full cover of the event. We made a full carrousel for Foot Locker's Instagram.
Foot Locker Champs-Élysées
DeVante Jaylen Wilson which is a NBA player for the Wilmaukee Bucks came by the Foot Locker's store at Champs-Élysées, he did an interview and did some autographs for the fan and then goes to the New Era cap customization stand to do his own. We covered all of the event and did a carrousel and a video.
Sneakers Customization & Events
The NBA created the NBA House for 1 day where many events will happen during the day, many activites to do. We had to follow the influencers to create the content for all the process of sneakers customization currated by Foot Locker where everyone could custom an Air Force 1 and cover many of the events of the day. Tony Parker came to do an interview with 2 guests from basketball world, followed by the Foot Locker's 3 points contest and a dunk show at the end.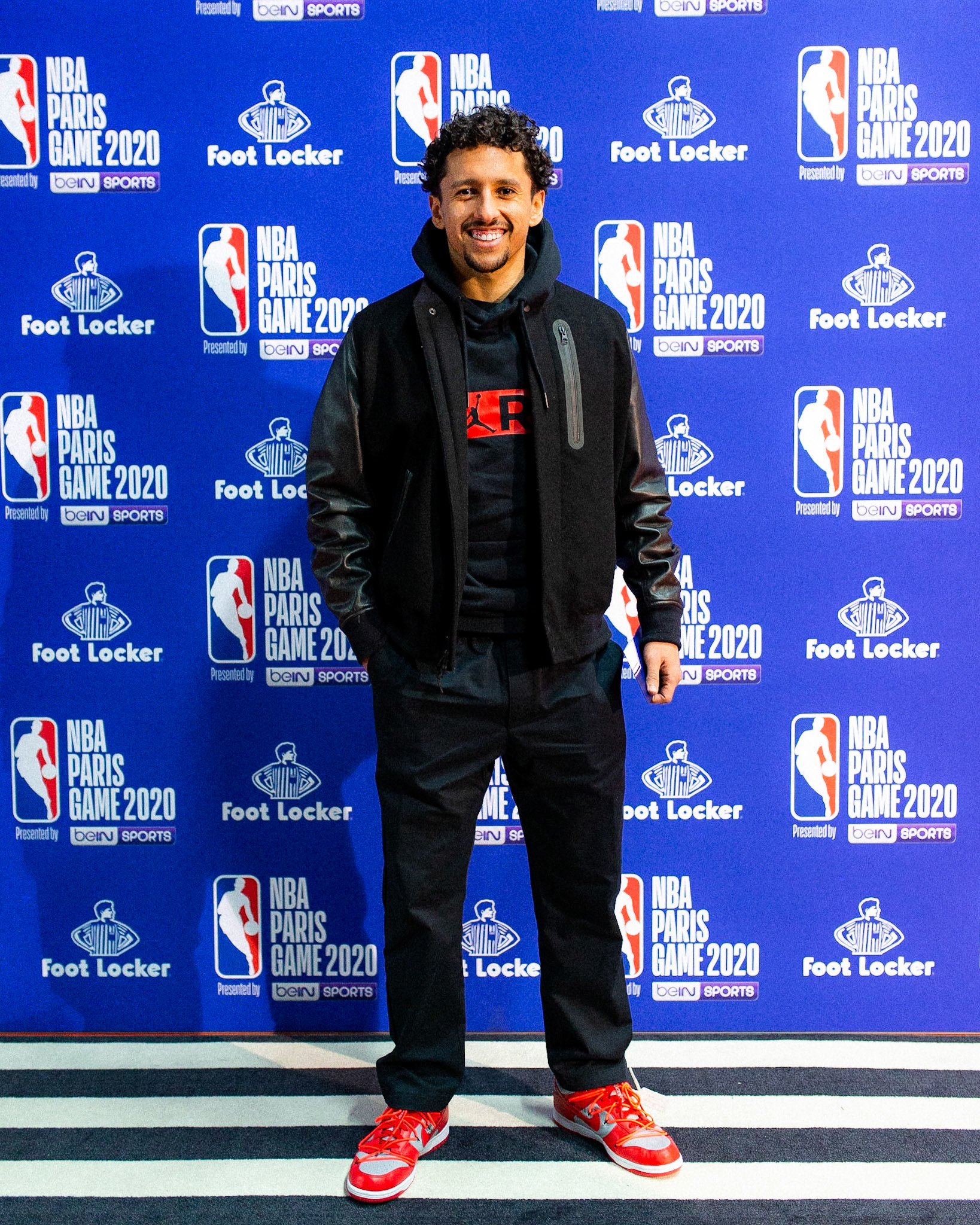 Foot Locker's Influencers at the game